Truffle Hunters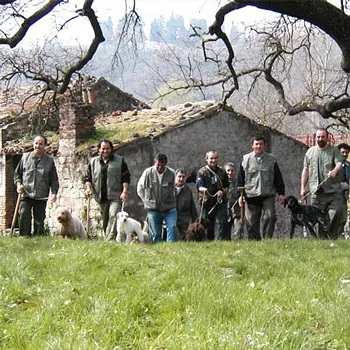 All hunters with the regular card have the opportunity to collaborate with SZ Trafuti in full compliance with the rules governing the trade of truffles.
To get the badge you need to apply in writing to the Abruzzo regional environmental and forestry commision and take the exam.
Once you get the card you just have to contact us.

At the written request must be accompanied by:
› Cheque of € 10,33;
› 2 passport photos of which authenticated by the municipality of residence.

The written request must be addressed to the: Department of the Inspectorate of forests, via Asinio Herio I-66100 - Chieti - Italy
The annual fee must be paid on collection of truffles every year. The total amount to be paid through the post office is € 150.00 on the C / C 1006433757 payable to: Abruzzo Region, via L.Da Vinci 6, I-67100 L'Aquila - Italy.
Subject: Government concession tax collection truffles.
We also provide assistance to miners regarding accessories for the search of hunters such as:
› vanghetti of various types and sizes according to the law;
› muzzles for dogs of various types and sizes.
For any further information you can contact us.